ROCKFORD, Ill. — Rockford University's Fall 2017 Forum Series kicked off its first of nearly a dozen events this week, with the President's Opening Convocation marking the start of the new academic year. This semester's series highlights include a talk on human trafficking from Dreamcatcher Foundation director Brenda Myers-Powell, a visit from U.S. Magistrate Judge and alumus Iain D. Johnston, a discussion on honor killings with author Dr. Laila Anwarzai Ayoubi, and a magical musical parody of "Xanadu" from RU's Performing Arts Department.
The forum series is open to the public and, with the exception of "Xanadu," are free of charge. Lectures and performances will take place on the Rockford University campus, 5050 East State Street, Rockford. Tickets are required for all events and can be obtained by contacting the Box Office at 815-226-4100 or boxoffice@rockford.edu.
President's Opening Convocation
Friday, August 25, Noon
Maddox Theatre, Clark Arts Center
The 2017-18 Rockford University academic year begins with a formal convocation and remarks by President Eric W. Fulcomer. Held since 1851, this longtime tradition includes a faculty procession in full academic regalia.
---
Rock Solid Success Seminar: Clarence Lee, Jr.
Wednesday, Sept. 6, 7 p.m.
Severson Auditorium, Scarborough Hall
Author, medical doctor, decorated air force veteran and inspirational guru Clarence Lee, M.D., provides encouragement and motivation to RU students in the annual Rock Solid Success Seminar. Dr. Lee, CEO of a personal development brand, is a columnist with two published books, has appeared as an on-air TV health expert, and was named Black Enterprise's Modern Man in 2016. He has been named a healthcare entrepreneur to know by Becker's Hospital Review and a Top 40 Under 40 by the Sacramento Business Journal.
---
Constitution Day: Judge Iain D. Johnston
Monday, September 11, 3 p.m.
Fisher Memorial Chapel
Rockford University commemorates the 1787 anniversary of the adjournment of the Constitutional Convention with a visit from 1987 RU alumnus U.S. Magistrate Judge Iain D. Johnston, who serves the Northern District of Illinois' Rockford-based Western Division. Having founded his own law firm after working in the Illinois Attorney General's Office and at a private practice, Judge Johnston was appointed to his current role in 2013.
---
International Day of Peace: Jennifer Jordan
Wednesday, September 20, 7 p.m.
Maddox Theatre, Clark Arts Center
Author, filmmaker, and screenwriter Jennifer Jordan joins RU for a screening of her new documentary 3000 Cups of Tea: The Mission and the Madness, which addresses allegations made against philanthropist Greg Mortenson. Author of bestselling book Three Cups of Tea, Mortenson rose to prominence on his mission to build schools for girls in Pakistan and Afghanistan but has left a legacy tarnished by accusations of misappropriating charitable funds. President Eric W. Fulcomer moderates a Q&A-style interview with Jordan after the viewing.
---
Honor Killings in the Modern World: Laila Anwarzai Ayoubi
Tuesday, October 3, 7 p.m.
Fisher Memorial Chapel
Laila Anwarzai Ayoubi, Ph.D., associate professor at Martin University and adjunct professor at Butler University in Indianapolis, discusses her book, Niki's Honor, a powerful story about honor killing practices still occurring in many parts of the world against girls and women. A former journalist and diplomat from Afghanistan, Dr. Ayoubi based her 2015 novel on the true story of a young Pashtun girl trapped by cultural traditions in her Soviet-controlled country.
---
Musical: Xanadu
Thursday-Saturday, October 5-7, 7:30 p.m., and Sunday, October 8, 2 p.m.
Maddox Theatre, Clark Arts Center
Don't miss the disco party that ensues when a beautiful Greek muse and her sisters come back to earth to help a struggling chalk artist fulfill his wildest dreams. Roller skates, leg warmers, Venice Beach, and 1980s pop-rock hits will permeate Maddox Theatre in this laugh-out-loud parody of the cult movie classic of the same name.
---
Fourth Annual Rockford City Dance Festival
Friday-Saturday, October 13-14, 7:30 p.m.
Maddox Theatre, Clark Arts Center
The Rockford City Dance Festival, now in its fourth year, brings together professional and pre-professional dance companies from Rockford and the surrounding area, performing original modern and ballet dance. Featured artists include Rockford University's Orchesis Dance Company, Bad Wolf Dance Theatre, Without Shoes Modern Dance Company, Maria Castello and Jacques Saint-Cyr, and more.
---
The Dreamcatcher Foundation:
Brenda Myers-Powell
Monday, October 30, 7 p.m.
Maddox Theatre, Clark Arts Center
Co-founder and executive director of the Dreamcatcher Foundation, Brenda Myers-Powell was a product of human trafficking at the age of 14, when she escaped an abusive home life and learned to navigate the streets of Chicago. She endured continued abuse and addiction for 25 years as a prostitute and survived to mentor young women out of the same path. Now, Myers-Powell educates on the perils of human trafficking with a raw edge not for the faint of heart.
---
Phi Beta Kappa Speaker: Price V. Fishback
Monday, November 13, 4 p.m.
Fisher Memorial Chapel
Price Fishback, Ph.D., is an economics professor at the University of Arizona, where he received the Graduate Mentor and Teacher of the Year award in 2016. He is also the current executive director of the Economic History Association and a research associate with the National Bureau of Economic Research. The Cliometrics Society and the Economic History Association have honored him with numerous awards for his research and teaching of economic history. He focuses his work on Roosevelt's New Deal and the Great Depression, housing booms and busts between 1920 and 1940, and the long-term effects of climate and policy on agriculture.
---
The Cost of Convenience: Judge Thomas Lynch and Attorney John Hardison
Tuesday, November 14, 6 p.m.
Fisher Memorial Chapel
Cash advancements and credit cards are readily available to us, but do consumers really understand the costs that come with convenience? We evaluate the true cost of borrowing by examining credit card offers, payday loans, and other fast-cash methods that are popularly advertised to college students. Judge Thomas Lynch, who in 2012 was appointed to the U.S. Bankruptcy Court Northern District of Illinois' Western Division, presents alongside his law clerk and adjunct instructor at the Northern University Illinois College of Law, John Hardison, an attorney who represented banks and other financial institutions while practicing at an international law firm based in Chicago.
---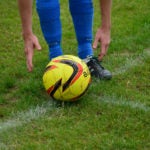 Sport Management Symposium
Thursday, November 30, 6-8 p.m.
Regents Hall, Burpee Student Center
Speakers from various areas in the field of sport and recreation management will be on hand to answer questions pertaining to careers in sport management and to share their tips for success. This event is organized by members of Professor Jason Hunter's Senior Seminar class. A full list of participants is TBA.