RU Announces Homecoming Decorating Contest Winners
10/12/2017 3:59 pm
Winners have been announced after Rockford University's departments and offices competed this week in a Homecoming 2017 decorating contest. Out of nearly 20 participating spaces, RU's Office of Global Affairs won top honors and a traveling trophy through 2018. Here are the other winners:
Overall Winner: Best of Show for RU Spirit: Office of Global Affairs
Best Originality: Tied between Student Administrative Services and Admissions
Best Theme: Admissions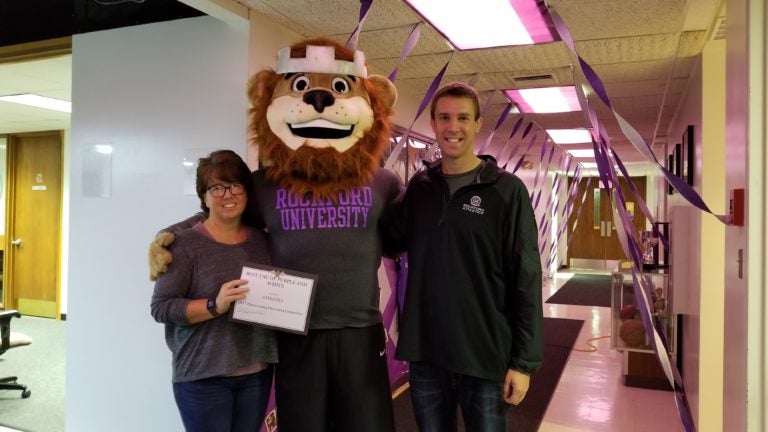 Best Purple and White: Athletics
As official judges visited nearly 20 participating offices this week, Reggie did his own campus tour and proclaimed everyone a winner! Watch a slideshow below of our mascot visiting RU's decked-out spaces!