by Sara Myers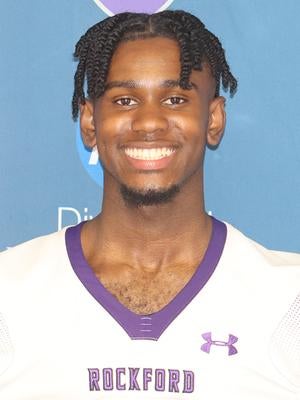 We've been speaking to Rockford University students and alumni about Black History Month. Throughout the month of February, the university will highlight different individuals and their thoughts about the historic month and its importance.
We spoke with Timothy Bearden, an RU sophomore who is studying kinesiology and physical education. He's originally from Houston, Texas. Bearden is a wide receiver on the RU football team, and who previously played basketball his freshman year. His expected graduation date is May 2025.
Here are Bearden's thoughts on Black History Month.
How do you honor or celebrate Black History Month?
I celebrate Black history by looking up old history and learning something new every year that has to do with African Americans, whether it's from objects that were made or businesses that were made by them.
Name a Black figure – past or present –that you admire. Why?
I admire my very own Apostle Dr. Dana Carson, (a) pastor from Chicago, Illinois, who was a high school drop out and now has seven (college) degrees and multiple churches worldwide.
Why is Black History Month relevant today?
I feel like Black history is important because of everything we have went through, throughout the years. All the pain, suffering, blood, sweat and tears deserve to get acknowledged and it's a blessing to have a month where others recognize what we have done for not only this country but the world.