The Jane Addams Center for Civic Engagement (JACCE) works to fulfill a mission of enriching our students' educations and lives by engaging them with the community.
Creating meaningful connections between the University and communities beyond campus, JACCE organizes campus service projects, assists professors in creating Community-Based Learning and engaged research projects, and offers programming that cultivates an attitude of civic responsibility.
Our work at the Center is grounded in the ideals and life of Rockford University alumna Jane Addams, who believed in the importance of understanding and reaching out to people in need and taking action to help.
With those core values, the Jane Addams Center
Connects and supports students, faculty, and staff in forging community partnerships and pioneering projects.
Strengthens community partnerships by building mutually beneficial relationships as the center serves as a resource and platform for engagement.
Focuses on areas of need in the Rockford Community and works with Community Partners to help restore and enrich the lives of our fellow citizens.
Approaching civic engagement holistically, we at the Center see ourselves as not only working for the betterment of society but also empowering our students with the knowledge that they can bring about positive change in the world.
Rockford University is a member of Campus Compact, a national coalition of universities dedicated to the promotion of community service. Campus Compact is dedicated to advancing the public purposes of higher education through civic education and community development.
In partnership with the Corporation for National and Community Service (CNCS), the Campus Compact AmeriCorps VISTA Program seeks to activate higher education institutions and their partners by working together to make an impact on poverty in their local community. Campus Compact VISTA projects are developed in accordance with AmeriCorps VISTA's core principles:
An antipoverty focus.
Community empowerment.
Sustainable solutions.
Capacity building with a focus on community need.
View the official Web site for Campus Compact at www.compact.org.
Our Programs, Services, and Events
Courageous Conversations
In cooperation with the Anti-Racism Alliance, the Jane Addams Center hosts a series of events known as Courageous Conversations. Courageous Conversations provide a safe environment on campus for students, faculty, and staff to discuss prominent issues such as racism and social unrest.
Ignitor Fellowship Program
The Jane Addams Center is proud to partner with the Nobel Peace Center as an associate of the Ignitor Fellowship Program, an extracurricular leadership program dedicated to spreading knowledge of and participation in the Nobel Peace Prize awards process. Through this program, Master's Degree students who are writing theses will receive assistance from the Nobel Peace Center in their research, as well as the opportunity to apply for a scholarship to attend the Nobel Peace Prize award ceremony in Oslo, Norway. Interested undergraduate students are able to participate in an online community to discuss and learn about the Nobel Peace Center and the Peace Prize.
Meet Our Community Partners
Once a month, the Jane Addams Center brings in a community partner to meet with Rockford University students, faculty, and staff. During these events, our visitors educate the RU community about their organizations and let them know how we can get involved in support of their efforts. Our community partners are organizations that work within the Rockford area to fulfill people's essential needs, address vital social issues, and build a sense of community.
Student Fellowship
Each year, two Rockford University students are selected to serve as Jane Addams Student Fellows. These Fellows receive a scholarship from the Jane Addams Center. In exchange, they work alongside JACCE staff to plan and implement year-long service projects within RU and throughout Rockford.
Swipe Out Hunger
Administered collaboratively by the Jane Addams Center, Student Administrative Services, and Fresh Ideas, Swipe Out Hunger is Rockford University's primary response to food insecurity among our students. Through the Swipe Out Hunger program, students experiencing food insecurity may apply for free meals in Burpee Dining Hall and The Den. Meals are doled out in blocks of 5 to 15 swipes at a time. Click here to learn more about Swipe Out Hunger and other food security resources available to RU students.
Dr. Mary Weaks-Baxter is the Director of the Jane Addams Center for Civic Engagement. She has over 30 years of experience teaching in higher education and in college administration, and has worked with students on civic engagement projects on issues ranging broadly from human trafficking and domestic violence to environmental conservation and job equity. She is currently working with the founding director of the Center, Belinda Wholeben, on a book about the current-day relevance of Jane Addams.  
Kristen Clarke
Director of Lang Health Center
Catherine Forslund
Isabel Ross Abbott Professor of History and Women's Studies; Chair, History, Politics and International Studies
Cathy Headley
Associate Professor of Kinesiology
Alex Johnson
Director of Student Involvement & Orientation
Ronald Lee
Associate Professor, Political Science; Director of First Year Seminar
Amy Martin
Assistant Professor of Psychology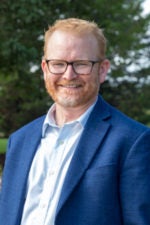 Michael Perry
Associate Professor of English
Elaine Sharpe
Associate Professor of Psychology
Deepshikha Shukla
Interim Provost & Vice President for Academic Affairs; Associate Professor of Physics
Participation Form
Submit your information as a potential volunteer or community partner