MEMBERSHIP
Membership provides you with the information and connections you need to build a strong board and a healthy organization. NICNE Membership provides an UNLIMITED number of your board and staff with all the benefits of membership, which include:
10% discount on many NICNE sponsored programs, trainings, and events
Priority for Rockford University masters level and undergraduate community-based learning projects
Free monthly articles on cutting edge topics within the nonprofit sector
Promotion of relevant education and training opportunities
Technical assistance and resource materials
Customized Northern Illinois Directory of Community, Corporate, and Private Foundation Grant
Access to professional consultants
An annually-renewable Membership extends from January to December and rates are based on the annual operating budget of your organization. Questions about Membership? Contact us!
Membership Rates

 

Membership Forms

Annual Operating Budget
Member Fees
 
2017 Membership Enrollment Form (pdf)‌‌
Under $50,000
$100
 
2017 Membership Benefits Info Card (pdf) ‌‌‌
$50,000 – $99,000
$150
 
‌ ‌
$100,000 – $199,999
$200
 
 
$200,000 – $499,999
$250
 
 
$500,000 – $999,999
$300
 
 
$1M – $2M
$350
 
 
$2 M – $3.99M
$400
 
 
$4 M – $9.9M
$450
 
 
$10M +
$500
 
 
Corporate Partners
NICNE is grateful to our generous Corporate Partners:

‌Interested in becoming a Corporate Partner? Contact us!
Member Organizations
Join today and add your name to our list of nearly 90 2017 member organizations!
Northern Illinois Center for Nonprofit Excellence (NICNE)
Temporary Office Location:
NIU – Rockford
8500 E. State St.
Rockford, IL  61108
Mailing Address:
5050 E. State St.
Rockford, IL  61108
815.394.4384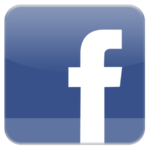 MEET NICNE STAFF
Pam Clark Reidenbach
Director
815.226.2833
Email Pam
Jennifer Smith
Program & Membership Coordinator
815.394.4384
Email Jennifer